I've got the new Flame On shirts in hand now. Just in time to take to Heat 3. Rocking.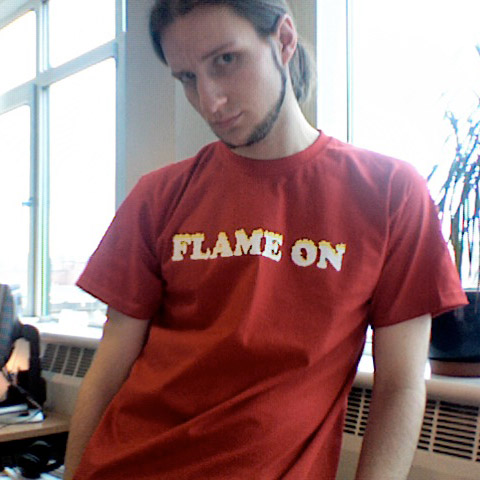 Shout out to Lee, the graphic design pal who knows all the clever pantone stuff and whose book I used to pick out the colours.
Problem is getting them back home on my bike. Best idea so far has been to put them all on and then cycle home like the Stay Puft Marshmallow Man. At least it would keep me warm.
In the words of Flame On: Flame On! Posted by Curis at 12:10 pm