Glossy soul tokens I've been agonising over.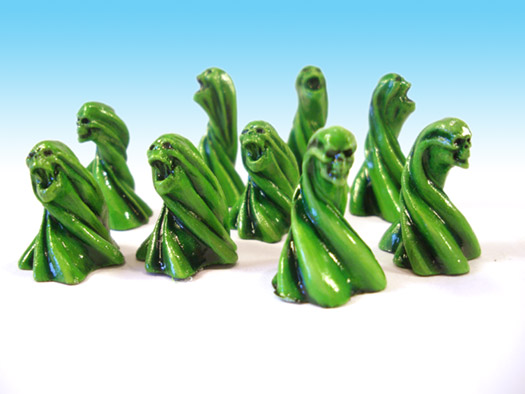 Problem is how to base them. They're little chunks of metal with a very sharp edge around the base. They'll chip easily. It's something I'm countering on my Epic models by gluing them to coins. But unless I glue stuff to the obverse of the coin you can see the design through the paint. And basing them to match my fledling force looks odd - the token ends too abruptly and it looks like an odd novelty fountain. And some regular opponents said it would make them too big and they'd get in the way during games.
In the end I just elected to gloss varnish them. What a cop out.
Labels: Cryx
Posted by Curis at 2:42 pm