Back to the Daemons with another first generation Blue Horror. I did it in a light blue scheme, that still looks quite vivid and fits with the rest of the army.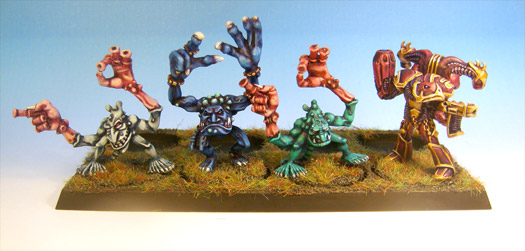 I also copied Carl Woodrow's idea for using
War of the Ring movement trays
for display purposes. Shame they're not 10mm narrower else they'd be great to rank up models for Warhammer Fantasy.
Labels: chaos, daemons, tzeentch
Posted by Curis at 9:09 am