I've
blogged previously
about how my Bad Moon Ork army would be finished by Christmas 2008. Well, it almost was. And it was very much finished and tweaked for the WPS Club Challenge 2009 - its inaugural event.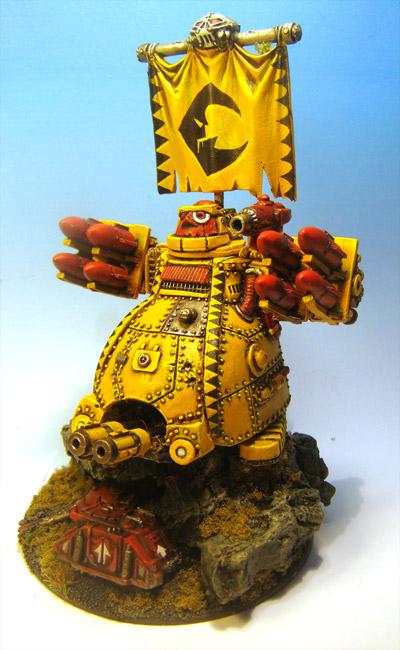 This is my Gargant. It's based on the classic 80s Slasha Gargant. Only I refitted all the weapons. The Cluster Buster and Death Cannon were puny in size, and the Belly Cannon had no detail. In came a load of 40K Ork Dreadnought Rokkit Launchas (justifying the 6 Barrage Points it churns out) and the Epic 40K era Great Gargant arm weapons. Then, to make it far more imposing it went on a big bit of bark and had a big (detachable) banner stuck on the back.
Yes, the paint scheme is garish, but I love stupid bright primary colours on my models. It screams 80s Epic.