The ninth update for
Project Change
. That means something a bit special. A classic first generation Lord of Change - the Greater Daemon of Tzeentch.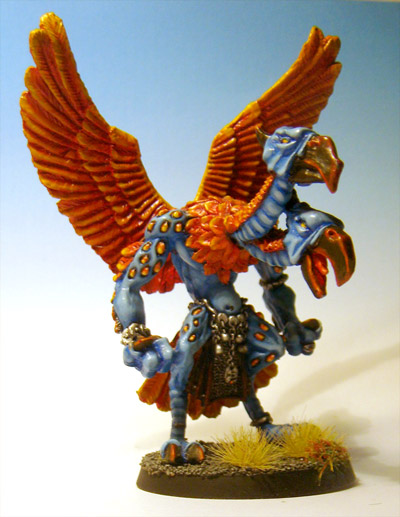 He's mounted on a 40mm round base, but I've also made him a special 50mm square base with a circle cut out which he slots snugly inside should I ever want to use him for games of Warhammer Fantasy.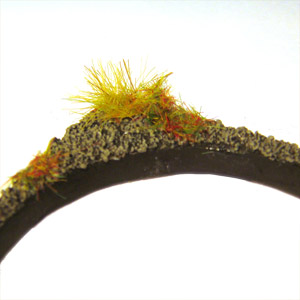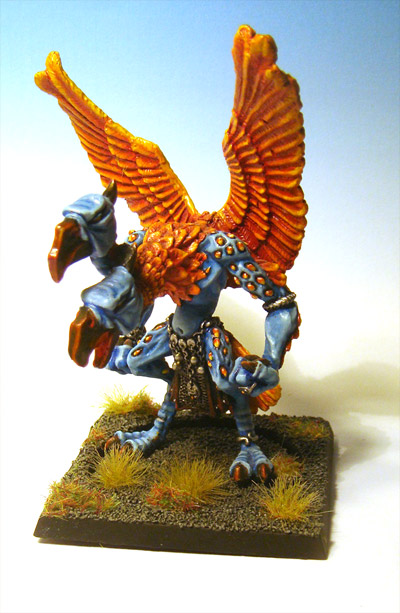 Seeing this now brings home a little how plain my basing scheme is. I need something to jazz it up a little. And maybe rework the grass.
Working through
Citadel 1991 Catalogue 2
it turns out there are a colossal 36 different combinations of the first Lords of Change - (6 heads x 3 bodies x 2 tails x 1 wings = 36). I am considering collecting and assembling them all. Though collecting just six to showcase each of the different heads may be enough. I shall enjoy agonising over it for a few months.
Labels: chaos, daemons, tzeentch
Posted by Curis at 9:09 am