I have a secret weapon in photographing my models - blue fade backgrounds. I've seen many people that laboriously paint these in in Photoshop after they've taken the photograph. (I did
in the past
.) But, why not just make one in the first place?
Take this here cool retro
Ultramarines Terminator
. It took all of five seconds to photograph.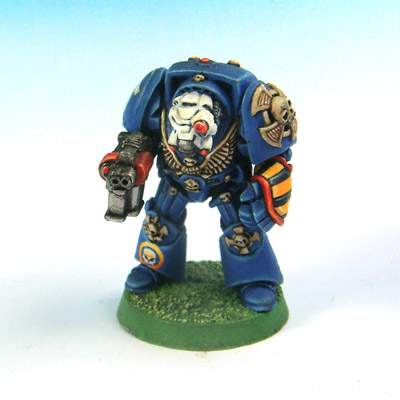 And here it is from slightly further away.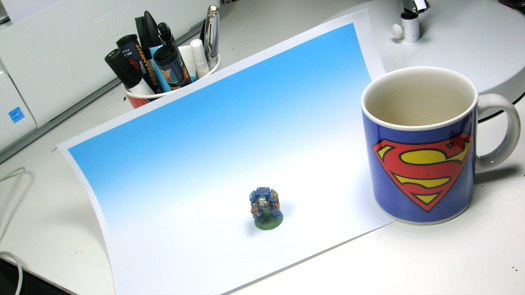 (Now, if I were on Warseer doing a project log, this second photograph would be entirely acceptable as the actual photo of the Terminator.)
So, rather than keep this to myself I thought I'd share it with all you lovely people.
Click the one you want below, then right click > save as. Print off on a piece of a4 paper or card, and hey presto! Mugs available from all good hobby stores.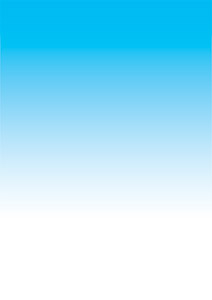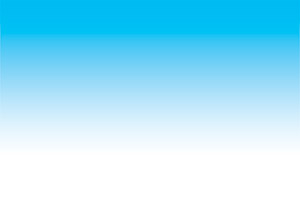 Importantly, they're disposable, as my cats love walking over them when I'm not about and leaving tiny paw prints. The buggers.
Now, for any graphic design nerds out there, they look great as the colour is pure cyan. Your printed contains four inks - cyan, magenta, yellow and black - which it combines to produce any colour you care to print. But, when you mix inks it starts looking muddy. Pure mono-ink colours are fresh and vibrant.
Labels: photography
Posted by Curis at 8:46 pm