I've been struggling to work out how to use
Weathering Powders
lately. I want to learn how to use them to push forward my painting ability, so I thought the best way was to get in and experiment. And rather than paint something fresh and then weather it, I found an old squad of
Rogue Trader
Space Marines in my cabinet to dabble with.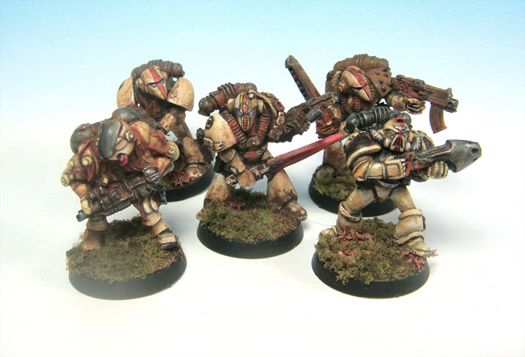 Each of these guys represents a different approach. Dabbing dried powder into the recesses, making a thick paste to cover boots, blending different powders to get multi-hued dirt - but by far the best approach I found was watering the powder down into a thin wash and letting it dry. It doesn't overpower the paintjob, and when it dries it dries opaque in the recesses, making it look entirely different from an ink wash or dip.
Interestingly, you can use this washing approach with colours lighter than those the models are painted in.
Here's a comparison shot of a weathered Marine with an unweathered one.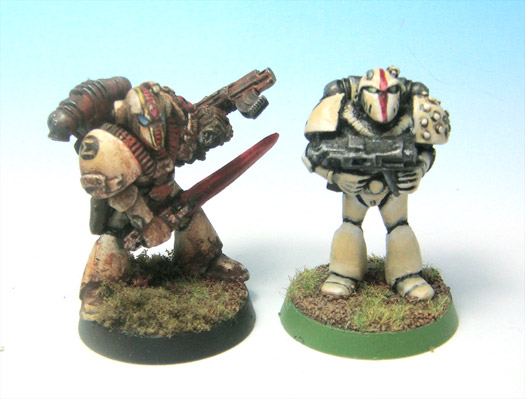 These are done with the Forge World set weathering set. Their three-page quick guide is absolutely no use whatsoever. Unless of course, you find big blank spaces highly educational.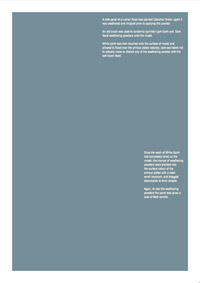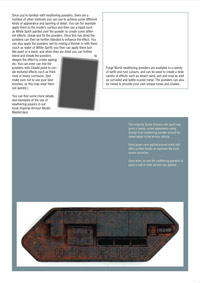 Anyone got any tips on how they do their weathering? I'm eager to learn.
Labels: forge world, rogue trader, space marines, weathering
Posted by Curis at 3:04 pm