Something of an experiment's happening at the moment.
This week's strip has been sliced into three and it will appear serialised today, Wednesday and Friday. Why? Makes you come back to the site more, and appeals to those people with short attention spans.
Do let me know what you think of this plan, or indeed anything I do by leaving a comment.
I leave you all with this charming animation about making cats go woof.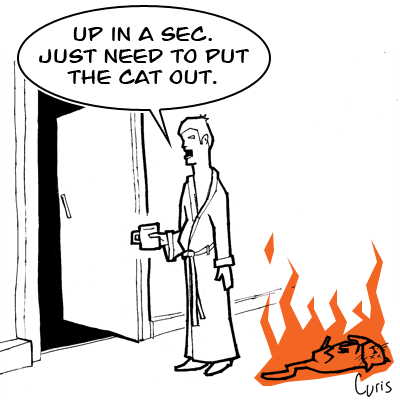 Labels: comic, Ninjabread
Posted by Curis at 11:32 am